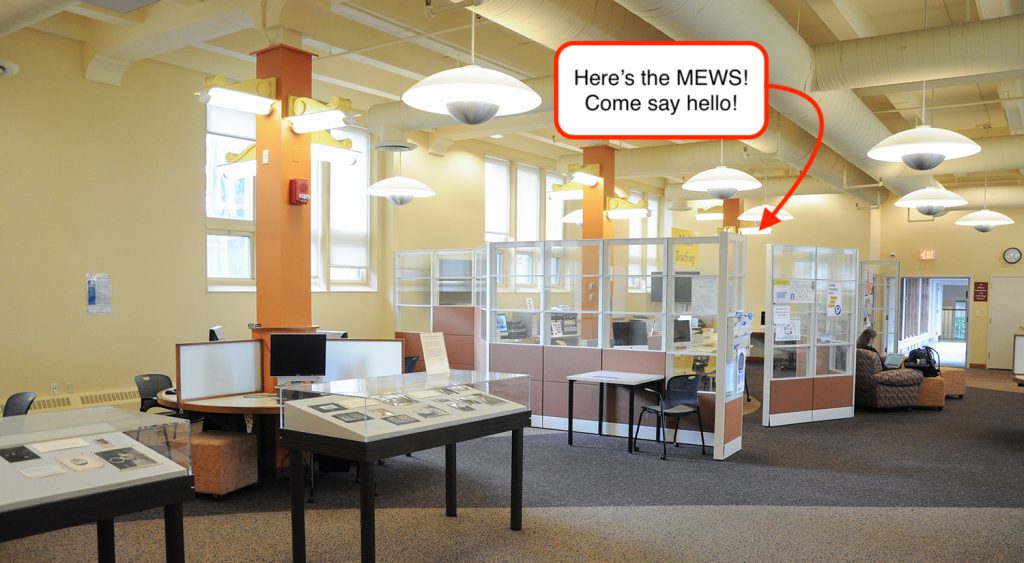 The MEWS Teaching Area is a specialized computer lab staffed by student consultants. We are ready to help you with your WordPress, multimedia editing, and media digitization needs! Our space is staffed from 2-10 PM, Sunday-Thursday, and 2-5 PM, Fridays. Click here to view the Spring 2019 consultant schedule.
While you're here, be sure to check out our current tutorials and quick how-tos, our round-ups of tech news, or our tutorial archive.
Spring 2019 Workshops: This spring, we will be offering a series of workshops for the community! Please join us for the following sessions: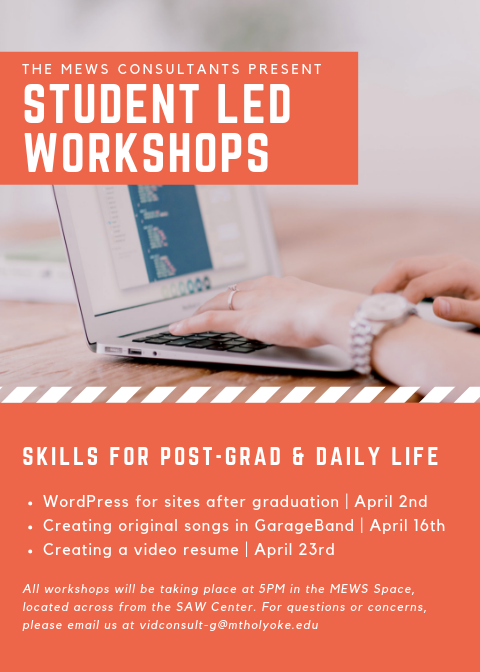 Tuesday, April 2 – WordPress for sites after graduation
Tuesday, April 16th – Creating original songs in GarageBand
Tuesday, April 23rd – Creating a video resume
All workshops will take place from 5-6 PM in the MEWS. Come join us!