Need to get audio from a cassette tape onto your computer or multimedia project?
We can help you digitize audio into GarageBand or Audacity.
Use Audacity if you want a simple method and basic editing capabilities.  
GarageBand is preferable if you would like to use the audio for extensive re-mixing or mashup.
 Here's how:
First check:
This is a USB audio converter. Make sure it is hooked up to the computer and the cassette deck!


(the video consultants will be glad to check connections for you)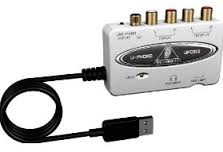 2.  Check the menu under the Apple icon
Make sure that the Sound Input is set to USB Audio CODEC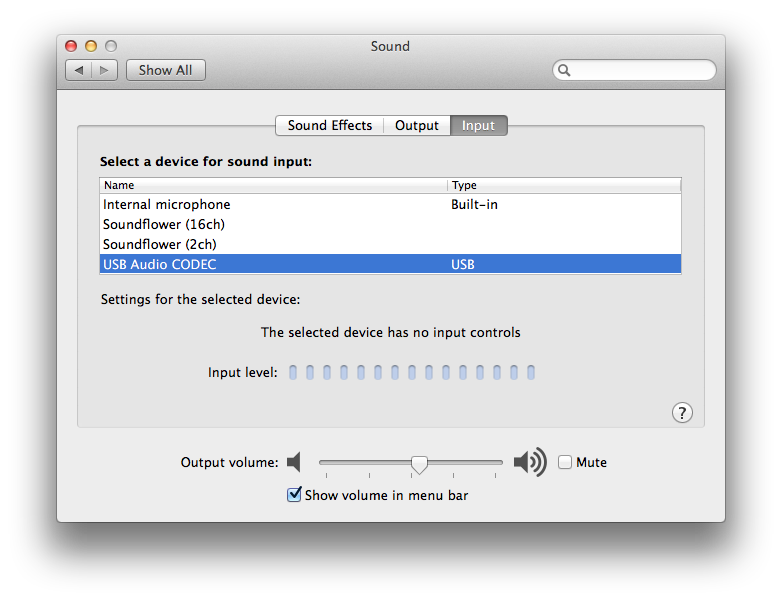 To capture audio into GarageBand:
Open GarageBand and select "Voice" as your project type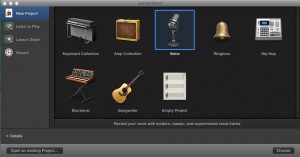 2.    Create a new track and select "input 1 & 2" as your input.  Then click the arrow by the indicated microphone below the input selection.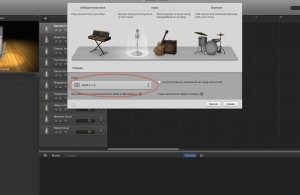 3.  In the window that pops up, select USB Audio CODEC (the converter box) under input device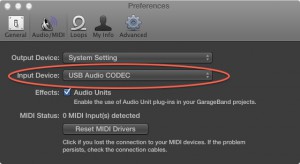 4.  Start recording on GarageBand and then press play on the cassette player.
You can use the show input button (on the far right of the 3 buttons under the track name) to hear the music as you record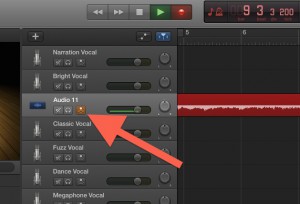 This same process can be used to record your audio into Audacity.
In  Audacity Preferences, verify that USB Audio CODEC is selected as the input.
For more information about recording into Audacity, see our previous blog post.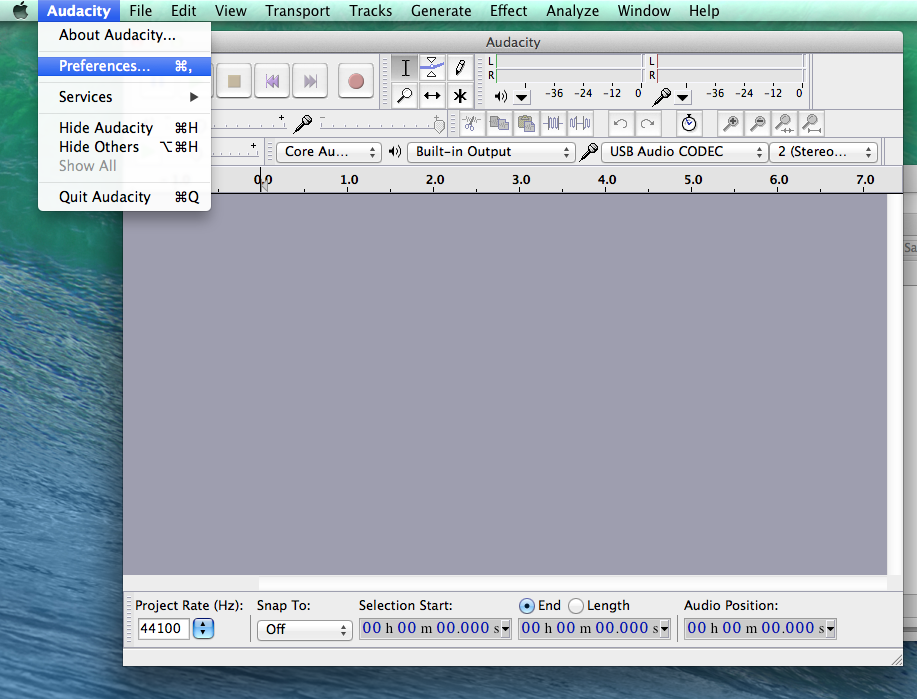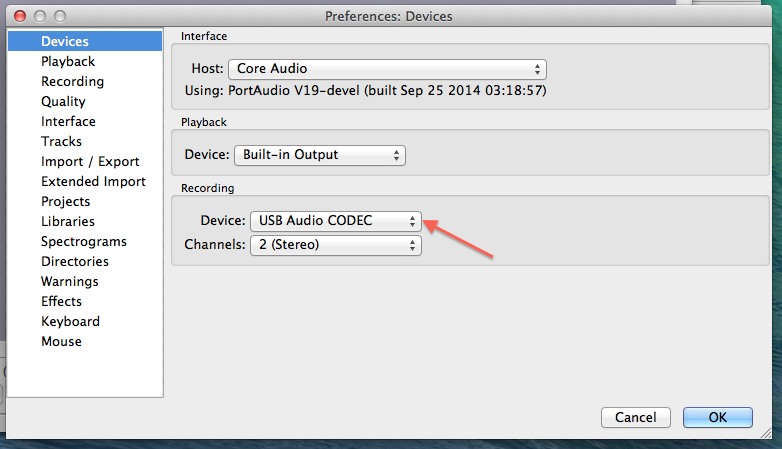 As always, the  MEWS video consultants will be glad to help!
Thanks to the folks in Media Services for providing us with this new resource!