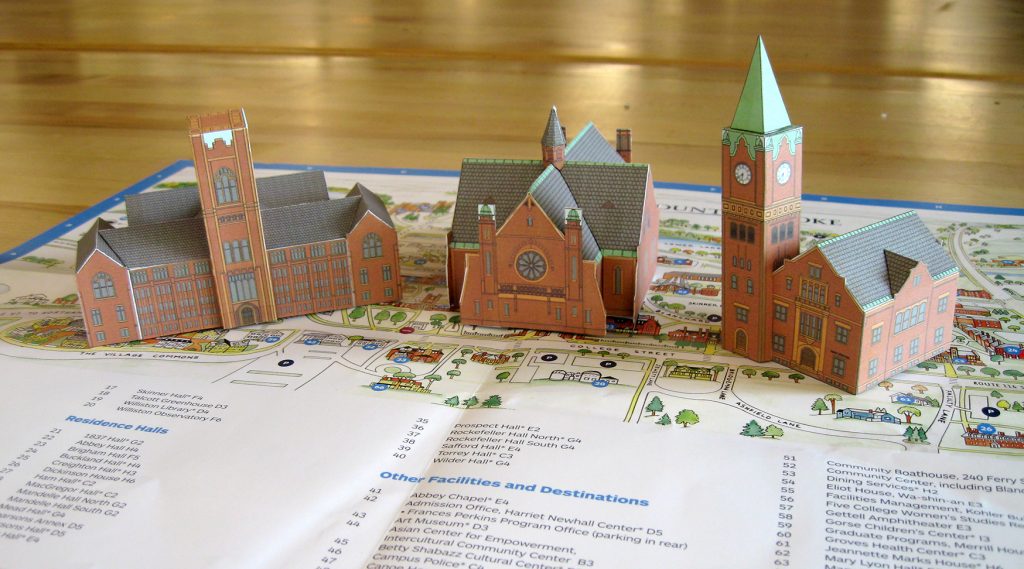 If you can't make it to campus, we'll bring the campus to you!
Scroll down to find three models in PDF format for you to download, print, and fold.
---
We recommended printing on a heavier paper or card stock, if possible. Good luck and send us a picture of your finished model!
Mary Lyon Hall — NOW WITH WINTER FROSTING!
Difficulty level: beginner




Williston Memorial Library
Difficulty level: intermediate
 



Abbey Memorial Chapel
Difficulty level: advanced