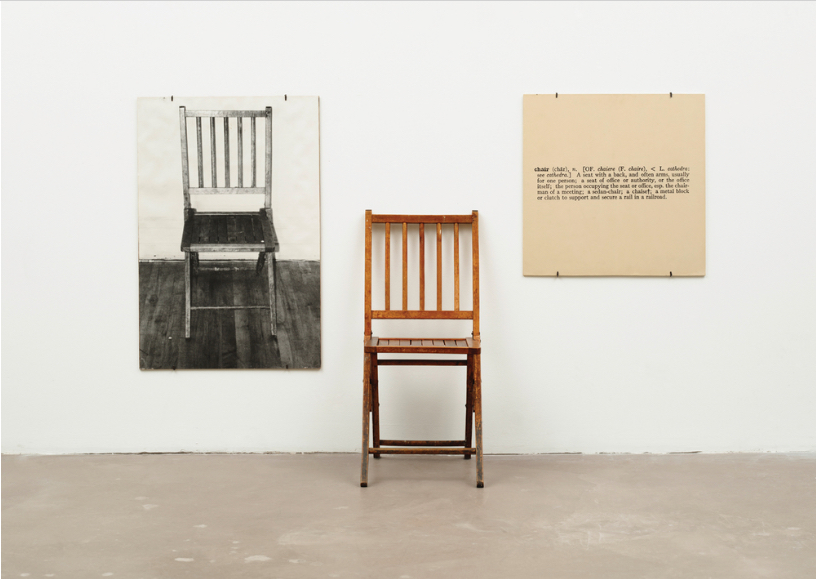 Wall Text from "One and Three Chairs":

Are there really three chairs in this art installation? If not, how many are there?
Do you think one of the chairs is more real than the others? Which one and why? Or do you think they all equally real?
Why do you think the artist included three different types of "chairs" in this installation?