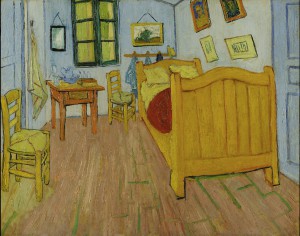 What features of this painting make it different from a photograph that might have been taken of this room?
Does the fact that it was the room Van Gogh lived in change your understanding of it?
What distortions do you notice in the painting?
Why do you think Van Gogh painted such a distorted version of his room?