If you instruct students who are blind or visually impaired or have a learning disability, you'll want to use as many tactile materials as possible to help create an optimal learning experience for them.  Researching and collecting these tools is time consuming and costly, so we created a kit for you.
The 3D toolkit for students with visual impairments contains:
1 Braille label maker
1 deck of Braille playing cards
10 sheets of Braille graphing paper
20 sticky back foam sheets (6 inch x 9 inch)
24 Wikki Stix
3 hardboard distributions (positively skewed, negatively skewed & normal).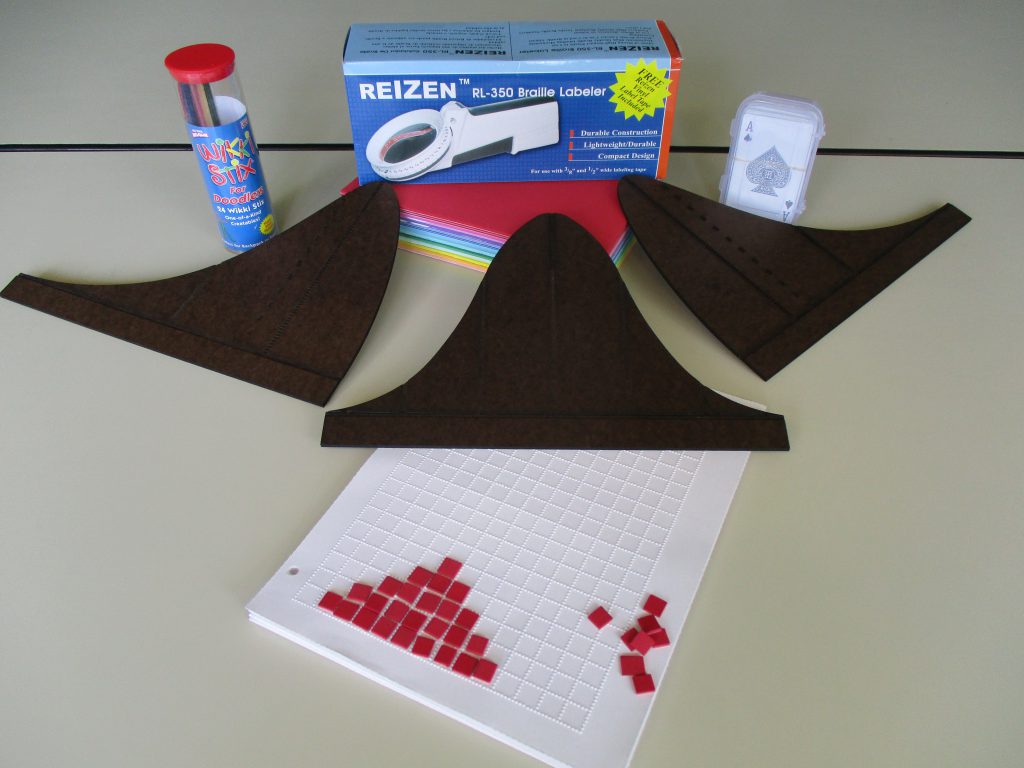 The estimated value of the kit is $80 but, with generous funding from the Association for Psychological Science, we are able to offer FREE kits to instructors who request one! Please email us at the-accessible-toolbox-g@mtholyoke.edu to learn more about availability.