Differences Between Profit and Pleasure Birds
It seems that different variables were taken into consideration upon determination of a bird's purpose. It has been mentioned in breeding situations that rations of gender could be an indicator of the keeper's goal. If birds were to be kept for "beauty…[they] would want more male birds than females [with regard to peafowl]."12 This holds true, that in most species of bird, the males are more colorful and display-oriented than females. Therefore, this thought could be applied to many if not all species of bird, in the determination of keeping a bird or selling it for profit.
Furthermore, pleasure birds could be kept as "pets,…talking birds,…expensive birds" within cages.3 It is evident from texts that great care was put into the design of these personal,4 perhaps even portable bird cages5
And yet, it was not until "the last years of the Republic" that peafowl became more commonly consumed as "a luxury of the table."6 The first person to prepare a peafowl for consumption was Hortensius the orator, for his "inaugural banquet of his priesthood."7 The breeding of peafowl for consumption began after the last pirate war, the product of this mass breeding program earned Marcus Aufidius Lurco 60,000 sesterces.8 Peacock brains were one of the most "fantastic dishes served to the Emperor Vitellius."9
Columella has been cited, stating that the act of breeding peafowl, for profit or pleasure, was "a hobby for the cultivated gentleman [rather] than as an occupation for the serious farmer," though these birds could increase "even the farmer's pleasure in a country life."10
Many birds seen as pleasure birds could also be used for profit in elite banquets, as a novelty food, as with peafowl. This applies to small and large species. According to Jashemski, golden orioles were proposed in recipes with "asparagus patina…[as] stuffing for suckling pig.11 This behavior may have stemmed from antiquity, as "Ptolemaic Egypt…bred [pheasants] for the table and for their beauty in royal gardens."12 Therefore there could be a duality of purpose in specific bird species.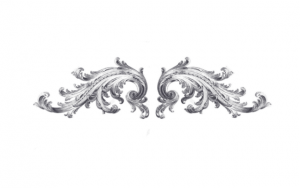 Defining Native and Foreign Species
The peacock was introduced to Athens from South East Asia around the time of King Solomon the Wise's rule entered rule over Israel.13 The popularity of these initial peacocks to Greece enticed the wealthiest to travel to and "admire…that magnificent pair."14 The excitement caused by the peacock translated to a new market for live-trade, and influences in design and fashion.15 Peacocks came to be representative of Hera, and roamed freely in her temple.16 As such, peacocks were openly adopted by Greek antiquity. And as Rome gained power over the region, so it too adopted the peacock as a symbol of Rome.17 Few predators combined with the bird's biological sturdiness for climate resulted in excessively large areas of Rome with free roaming peacocks 18 Therefore, a peacock in Rome would not necessarily be defined as a "wondrous creature," defined by rarity due to exoticism and foreignism, and rather a familiar experience for the majority [within the region].19 As such, the common peafowl transformed in Rome, from a rare luxury, to a native species of symbolic weight and great beauty.
Other birds may have been adopted into Roman culture through annexation of land. Because the empire was so big, birds of north African or Eastern origins, it is possible that birds at the fringes of the Roman Empire, like the Purple Galliande could come to be considered domestic.20 Their survivability in the Roman climate could help in defining them as domestic; but their use as symbols of wealth, perhaps, in villa frescos may veil them as foreign for the purpose of a statement of wealth, as with the depiction of larger animals imported for mass entertainment.21 It could be assumed then, that the same knowledge of foreign species import, of circus animals such as tigers and lions, could be applied to birds. And yet, the transport of birds would have been easier than that of larger animals, as birds are smaller, more manageable under stress, and though perhaps delicate to environmental changes, could be transported in larger numbers to compensate for individual losses.