Scroll through the slideshow using the arrows on either side to read Jacqueline's story!
---
Jacqueline Abelson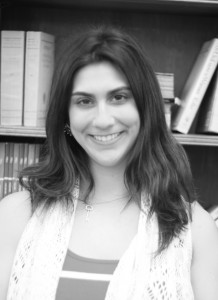 Jacqueline Abelson is a member of the Mount Holyoke College class of 2016. She will graduate with a degree in English and a minor in Psychology. In 2015, she lived in London for a year to study British literature at King's College London. Upon graduating, Jacqueline hopes to continue writing and to one day have her work published for all the world to read and enjoy. In her spare time she jams to Bruno Mars and annoyingly corrects people when they confuse the English monarch, Mary Tudor, for Mary, Queen of Scots.
Jacqueline was a Print Editor and Photographer for the 2016 Blackstick Review.