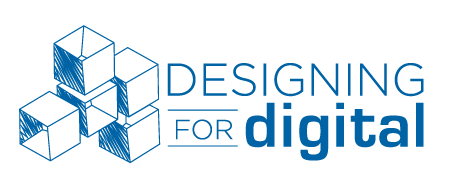 Title of event:  Designing for Digital online conference
Date: 4/3/2017- 4/5/2017
Location: All Five Colleges
Description: 
Group registration for the 2017 Designing for Digital online conference component entitled us to live streaming for over 20 sessions, including several workshops and many periods with 2 simultaneous viewing channels. The conference focused on five themes related to user experience and user-centered design:
Leadership & Organizational Strategies
Service & Physical Space Design
Tools & Methods
Trends / Emerging Issues / Future of UX
UX in Practice
The Five College User Experience committee distributed information in advance through the FC-Lib listserv. Each FCUX member also publicized the event and made arrangements for viewing selected sessions locally, using up to 10 simultaneous seats.
Smith College Libraries hosted a gathering for the opening keynote session, which was attended by nine staff members representing the five campuses. FCUX members watched subsequent sessions as time permitted on April 3-5. Six groups, ranging from 2 to 5 participants, viewed individual sessions.