Foreign language films are available in a wide range of languages to enhance your language learning experience!
Films may be found and borrowed from the LCC, the main MHC library, or through individual language departments. Additionally, language departments, clubs and student organizations offer film screenings frequently around campus.
Take a look at the resources listed below to find film screenings of interest to you. Films from any of the the Five College libraries can be found using the search function on the LITS website. Check the individual school calendars for more information on upcoming film screenings.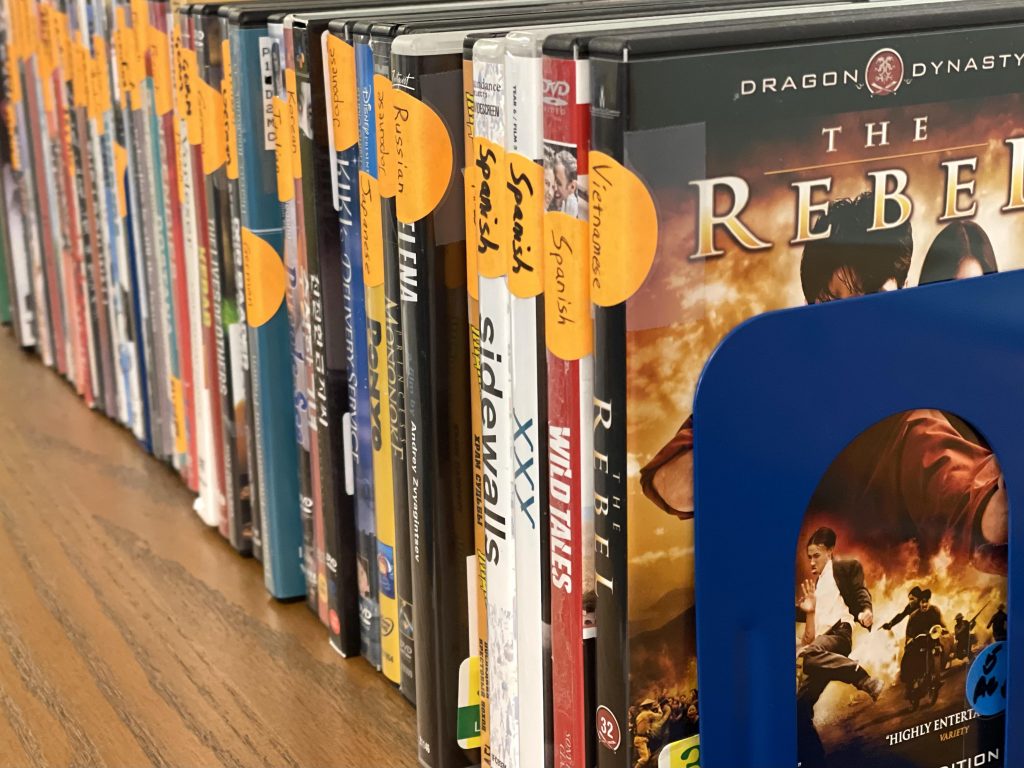 Borrowing Foreign Films to Watch on Your Own
Use the Advanced Search function in the library catalog to find movies (either DVD or VHS) in many languages, at the main library and at the LCC.  For example, in the "Limits" section, choose the language you're studying from the "Language" menu, and then choose "DVDs, Videos, Films & Slides" from the "Format" menu.