The LCC is excited to present six new little free world libraries that have been installed on campus this summer. Based on the concept started by the Little Free Library organization, the LCC student staff collaborated with the Fimbel lab folks (a big thank you to Kris Camp) to design and create the boxes during the 2021-22 academic year. Each little library provides books in one or two different languages and the MHC community is encouraged to "take a book, share (or leave) a book" as written on the little library doors in the language that the box holds. Feel free to borrow and/or donate a book to the box in the language of choice. We hope you thoroughly enjoy these new additions to the campus.
Pratt Hall: Chinese and Vietnamese
Ciruti Language Center: Spanish
Elliot House: Japanese
LITS/Dwight: French and Italian
Prospect Hall: Russian and German
Kendall Sports & Dance Complex: Arabic and Korean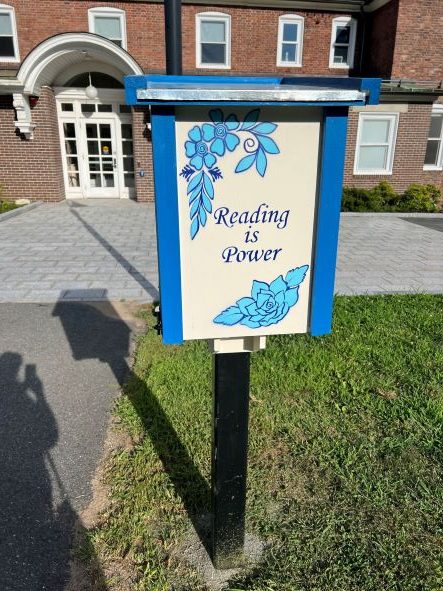 Learn more about the Little World Libraries Project here.