Saachi graduated from Mount Holyoke College in May of 2022. She is from New Delhi, India. She double majored in psychology and politics with a Five College Certificate in reproductive health, rights, and justice.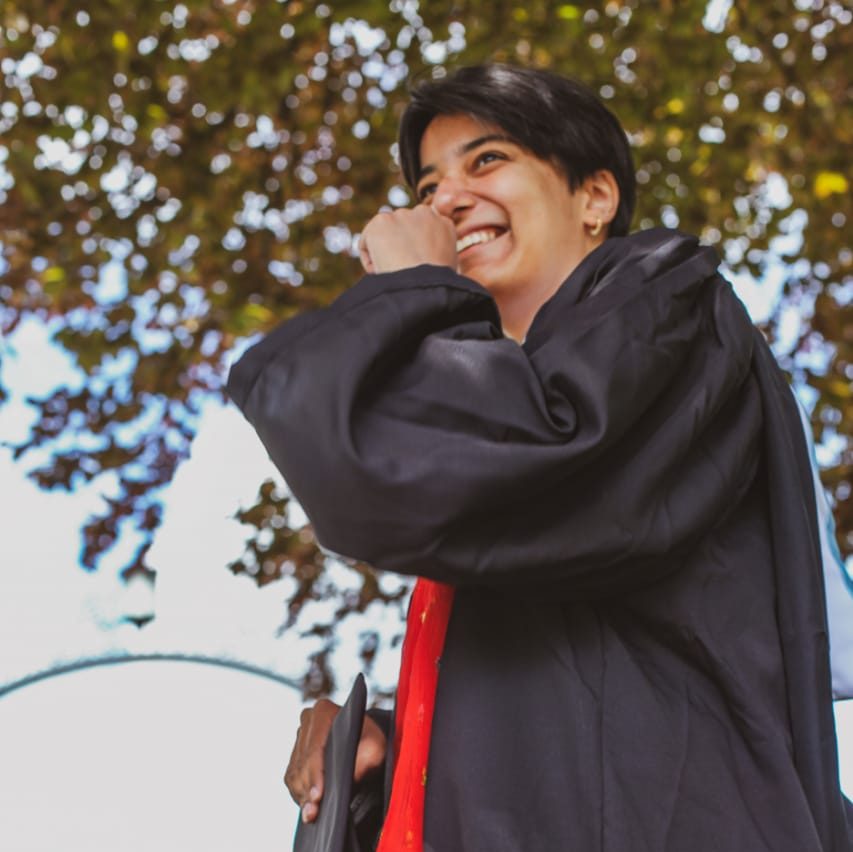 Saachi has been working remotely in the WISH Lab in the Department of Psychology and Education after graduation. She is also preparing for her Master's in Human Rights and Politics at the London School of Economics and Political Science which is starting this September.
At the LCC, Saachi earned a lot of niche skills in social media management and event management that held her in good stead for a variety of responsibilities. But most importantly, she could hone her skills in teamwork. Saachi mentions that one of her favorite memories at the LCC is talking to her coworkers before and after her shifts, as well as hosting events together.
She remembers how joyful and wonderful it was to work as a part of such an amazing team, full of lovely people. To anyone who works in the LCC, Saachi suggests "Get to know the people at work – it's your own community within the larger MHC community. And don't be scared to ask questions because we're all in this together."