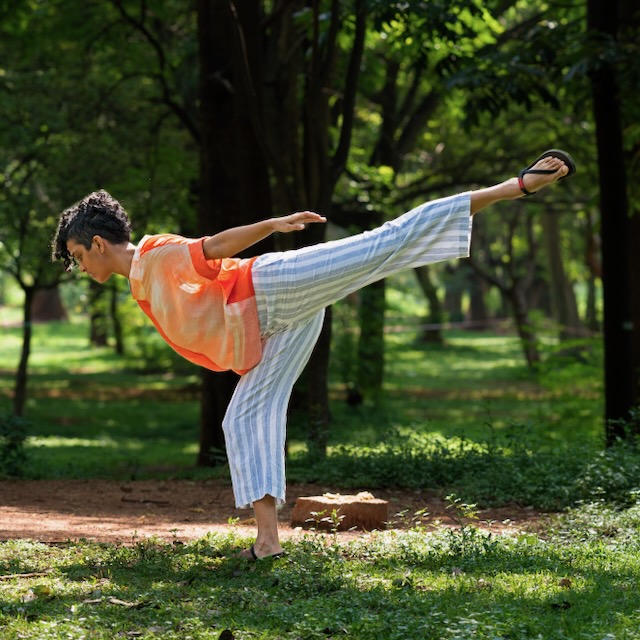 Dayita is from Bangalore, India. She graduated from Mount Holyoke in 2015 with a double major in Psychology and Dance. During her time as a student, she worked in the LCC as a student consultant.
Currently, her time is split between a few things. She is a contemporary dancer and one of the four members of the 206 Dance Collective. She performs, choreographs, and teaches. She also works as an editor for a company, "The Clean Copy," editing all kinds of manuscripts, but her primary focus is academic (theses, journal articles, etc). Apart from this, she is also currently training to be a teacher of the Alexander Technique, an alternative therapy method.
During her time at the LCC, Dayita often helped with copy-editing the writing of ESL and EFL authors. Dayita believes that the exposure to multiple languages and cultures via the LCC environment helped her to prepare for her current work. She took German for four semesters while at Mount Holyoke, and she enjoyed attending various language department gatherings that were hosted by the LCC, especially the German ones.
In the future, she is planning to conduct research for and write an illustrated children's book in collaboration with a friend and colleague. She is going anywhere her work takes her.
When asked about the advice that she has for people who want to work in the LCC, Dayita stated, "LRC/LCC work is meaningful, so make notes of the projects you initiate and engage with at the LRC/LCC, as you can include them as work experience on your resume when you apply for jobs once you graduate from college. Also, connect with as many people as possible, as it's likely one of the most diverse parts of the MHC campus."